Travel Diaries: Paris
It's no secret that I'm a sucker for a trip to Paris! When I found out my boyfriend had never been before it seemed only right to surprise him with a long weekend for his 21st birthday. Here's a little taster of what we got up to incase Paris is on your 'to do' list and you're in need of some inspiration.
Where we stayed...
After taking a 5:58am Eurostar from Ebbsfleet to Paris Gare du Nord, we made it to our accommodation. Having previously stayed with Hotel & Residence Lion d'Or, it was an obvious choice to return. We stayed in Studio 2 apartment, located just a street away from my favourite spot in Paris...Jardin des Tuileries! The hotel and apartments are perfectly placed for easily getting around the main sites of Paris, whether that's by walking or taking the metro. Breakfast is served from 7am-11am in a tranquil, elegant room just behind the reception where we were able to enjoy one too many croissants (tip: if you book directly through their website you don't have to pay extra for breakfast).
What we did...
Thursday
After checking in, we ventured out for some fuel at a nearby cafe to give us a boost to start exploring. It was inevitable that our first place of visit would of course be Jardin des Tuileries. We mooched around and made our way across to get a glimpse of the Louvre for the first time in our stay.

Heading out of the gardens and over to the riverside, our next stop was Centre Georges Pompidou where we spent the afternoon fascinating at the weird and wonderful art on display.

Before we knew it, it was already time to quickly shower and change for dinner. Just a 10 minute walk from our apartment we decided on Iovines which we soon discovered to be the pizzeria hotspot of Paris. If you've ever been to Pizza Pilgrims in London then you'll know exactly what kind of deliciousness to expect (and if you haven't been then WHY ON EARTH NOT?!). I made the mistake of ordering a pizza too spicy for my weakling taste buds to handle (don't judge me) but I can 100% recommend this place for any fellow pizza lovers, it's definitely a local's favourite.
Friday
Day two began with an early morning trip up to Montmartre to visit Sacré-Cœur. Montmartre gives views of the City like no other and is the one of the most artist-led parts of Paris. Be warned, prices are sky high even for just a drink in the square but it's worth visiting just to walk through the market stalls and quant cobbled streets.
From Montmartre we made our way back down into the City and up the Arc du Triomphe for more breathtaking landscapes. This view is one of my favourites that Paris has to offer because you can enjoy the Eiffel Tower as part of the view. The spiral staircase up is worth it, I promise!
Taking in so many spectacular views built up quite the appetite so we headed back towards our hotel to look for an ideal lunch spot nearby. Just behind the apartments street you'll find Place du Marché Saint-Honoré, a buzzing square, hidden away from the crowds, offering plenty of foodie choices. We decided on Le Zinc d'Honoré where I can HIGHLY recommend both their beef burger and Italian salad (mixed leaves, Parma ham, Mozzarella, Parmesan and pesto sauce with a touch of French dressing...is your mouth watering yet?!).
I've been up the Eiffel Tower a number of times and the one that took my breath away most was being at the summit for sunset. Knowing my boyfriend had never experienced it before, there was no doubt that I'd try to get us to the summit for sunset this time around too. Having tried and failed to book tickets a month in advance (they really do sell out that far ahead so be warned), this meant we had to queue for tickets and getting the timing right for the sunset was crucial. To our luck we made it up at the perfect time. Just take a look...
It didn't take much convincing before we decided on treating ourselves to a glass of champers at the summit. Once in a lifetime experience and all that... ;) But the truth is no matter how many times I've been lucky enough to make it to the top of the Eiffel Tower, it never gets old. This is one of my most special moments from our trip and I have to admit it managed to turn me into a soppy so and so.
After descending down the Eiffel Tower, the iron lady began to sparkle for five minutes, making for the idyllic end to the experience.
Not quite in the mood to end the night just yet, we decided to head to a rooftop bar that had been highly recommended by friends called Le Perchoir. The setting felt instantly chic and trendy but by the time we had arrived (around 11pm) it was too dark to enjoy the views and had become too busy to properly settle. However I'd definitely suggest going for early evening instead, we were just unlucky with timing and business.
Saturday
A trip to Paris wouldn't be complete without visiting Notre-Dame. Don't be turned off by the long queue coming out, it takes no more than 5 minutes until you're inside!
After a mooch back along the river we returned to the foodie square near our apartment (Place du Marché Saint-Honoré) to try out one of the other restaurants for a spot of lunch. Having a desperate craving for a bowl of pasta we decided on trying out Fuxia and once again we found a real gem!
Saturday evening was particularly special. Dinner was spent on Le Calife boat, cruising along the River Seine whilst enjoying the sights of Paris at sunset. If you're ever planning to take a boat ride along the river, I can't recommend Le Calife highly enough; after being treated to a welcome glass of bubbly, the staff take your orders (I went for the Chef's gravlax salmon to start, followed by rump steak for mains and apple crisp with caramel for dessert) and then you're left to enjoy the views and music. The roof is pulled back for an open air effect and the entire experience is as romantic as you might expect. The service and food were outstanding and the evening is perfectly timed to go past the Eiffel Tower both as the sun is setting and again when the lights come on at night.
Our last night in the city ended with a quick stop off at the The View Paris ferris wheel in the Jardin des Tuileries. Swipe along for some snapshots...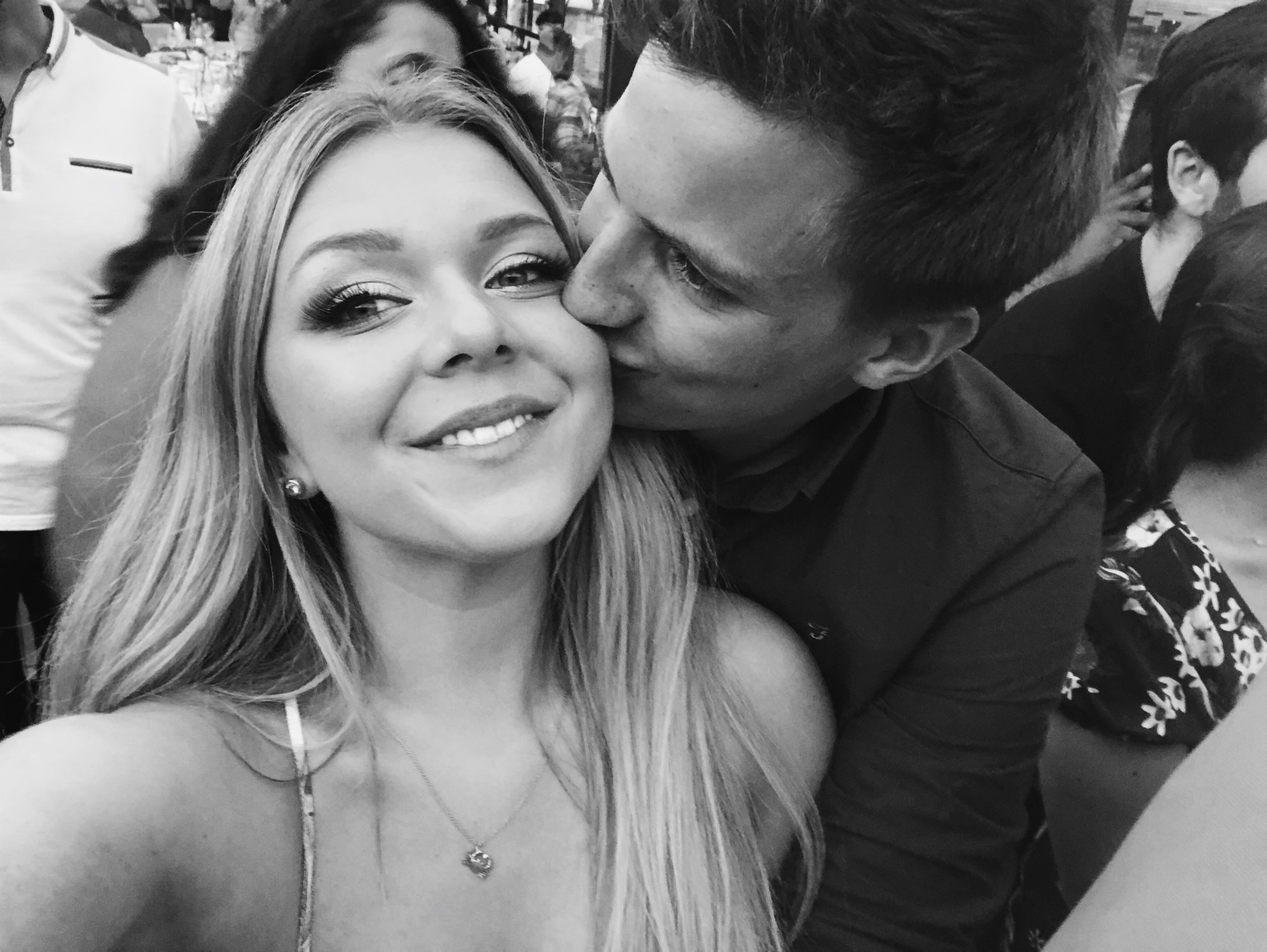 Sunday
Knowing our Eurostar wasn't until late in the evening we started our last day in Paris with a trip to see Mona Lisa at the Louvre. If you're an art fanatic, you could spend an entire day in the Louvre as it's so big.
We then decided to head over to the other side of the Eiffel Tower, where we picked up some essentials at the local supermarket and settled down for a picnic in Jardins du Trocadéro.
Making our way back towards our apartment, we had just enough time to grab one final drink in our favourite square, Place du Marché Saint-Honoré, before spending the last hour reading by a fountain in Jardin des Tuileries.
Paris never gets old. It's true to say it's the city of romance and a genuinely happy place!
Where's your next adventure?
Luisa Epps